PowerBlock SportBlock 2.4 Adjustable Dumbbells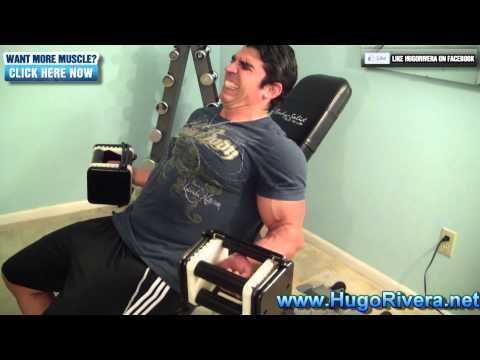 The PowerBlock SportBlock 2.4 Adjustable Dumbbells was the first adjustable dumbbell I held visiting my father who had just moved to a smaller space. It could replace eight separate pairs of dumbbells. Here is some of the things I noticed about it beginning with technical stuff.
Product Features:
– It replaces 3lbs, 6lbs, 9lbs, 12lbs, 15lbs, 18lbs, 21lbs and 24lbs dumbbells.
– The distribution weight is more balanced as you move it.
– It has a selector pin that slides in and out.
– It comes with 10 year limited warranty
– Individual dumbbell size from tip to tip is 10.5 inches.
– Individual dumbbell weight = 24lbs.
Good Points:
1) Compact Design: From tip to tip is only 10.5 inches which means you can hold it closer to your body for better exercise form. Other adjustable dumbbells measure around 15 inches which is 50% taller.
2) Solid Quality Construction: Other dumbbells are made of either plastic composite or have plastic parts. PowerBlock SportBlock 2.4 Adjustable Dumbbells is just metal. You don't have to cuddle it.
4) Comfortable Hand Grips: PowerBlock SportBlock 2.4 Adjustable Dumbbells has a comfortable natural grip to it.
Bad Points:
1) Selector Pin Design: Selector pin is not easy to work with. You need to be patient with it. If you rush, you can easily put it in crooked across two different weights. It is not a good choice for fast changes.
2) Cage design: You have to reach in for the handle. You cannot rotate the handle in your hand.
---
Related Weight Lifting Products