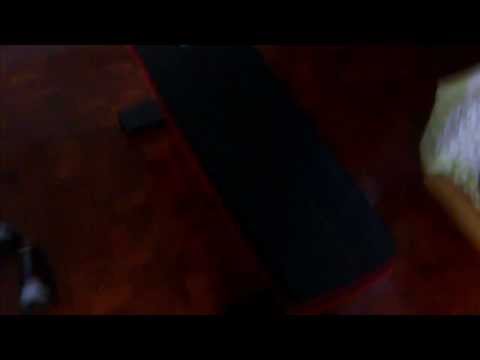 A few simple and inexpensive equipment could make body weight exercises much more challenging and effective. Adidas  flat bench is one of them.
It is a functional compact weight bench that is smaller than many other benches which make it a perfect solution for those with small space.
The Adidas Flat Bench is a compact but functional bench that allows you to perform a wide range of body weight and free weight exercises. It's much smaller than most other benches on the market which makes it a perfect choice if you have a limited amount of space in your home workout area. However, despite the small size, it's extremely sturdy and durable and can stand up to the demands of a rigorous workout.
Adidas Flat Weight Bench Features:
Compact design and small footprint. 44 by 19 by 17 inches weighing 33 pounds.
Leather exterior to withstand continuous use.
Solid support with large size steel tubing
Comfortable 2.5 inch thick high-density pad
Limited warranty for two years.
Bench size = 44 inches by 19 inches by 17 inches.
A maximum weight capacity of 600 lbs. A three hundred pound football player could do 300 pounds press on it.
Good Points:
Sturdy:  In a weight bench you want sturdy.  Adidas Flat Bench provides that. It won't rock, it won't wobble even if a person weighs 300 pounds and lifts 300 pounds.
Comfortable:  A concrete block is also sturdy. Comfort is important and Adidas delivers superior comfort with its dense and thick padding. You like this during light lifting, and you need it during heavy lifting.
Appropriate weight:  At 33 lbs, Adidas bench is easy to move fast to adjust to your needs. And you can put it away quickly when done.
Easy Assembly: You can put this bench together fast. In less than 15 minutes.
Bad Points:
No Foot Padding: It will scratch a soft surface.  If your floor is unprotected, you need a protective mat.
No products found.
---
Other Weight Benches